Your Virtual Teacher's Aide in Mathematics
We're a teaching and tutoring team with millions of hours teaching real students and we put all that experience into our proprietary library of 60,000+ math videos. Through our state-of-the-art artificial intelligence solution, you will always find the right support for you and your students.
I Can Help You Teach Math Anytime, Anywhere
Small Group Instruction
Homework Help
After-School Tutoring
Independent Learning
Goo's provides unique and real-time learning resources for math students who need more help.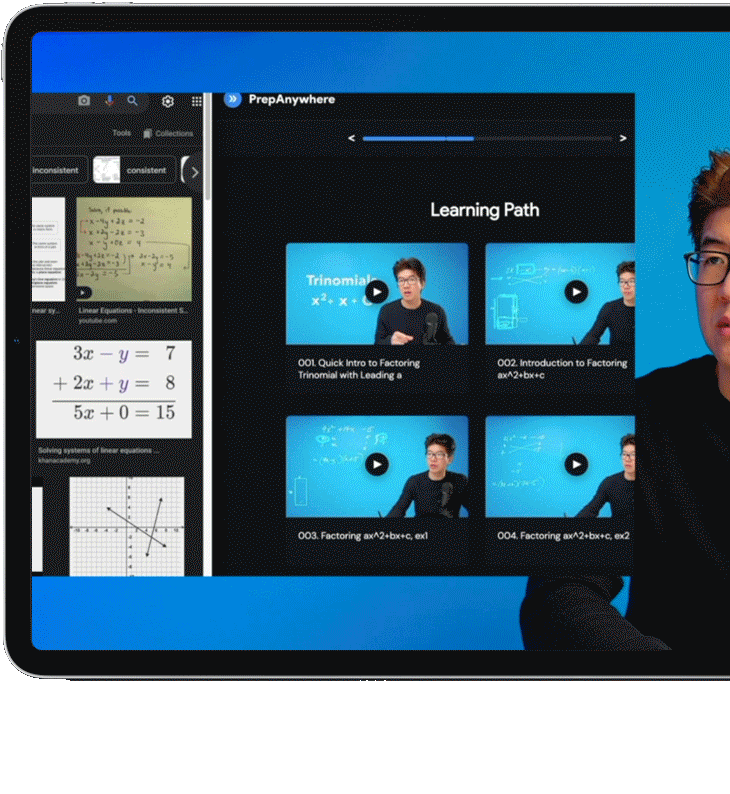 Math Tutors Can Cost
$60 Per Hour
We are tutoring experts! Use our outstanding tutorial videos to support your math program, and support math learning for your students - at a budget - friendly price.